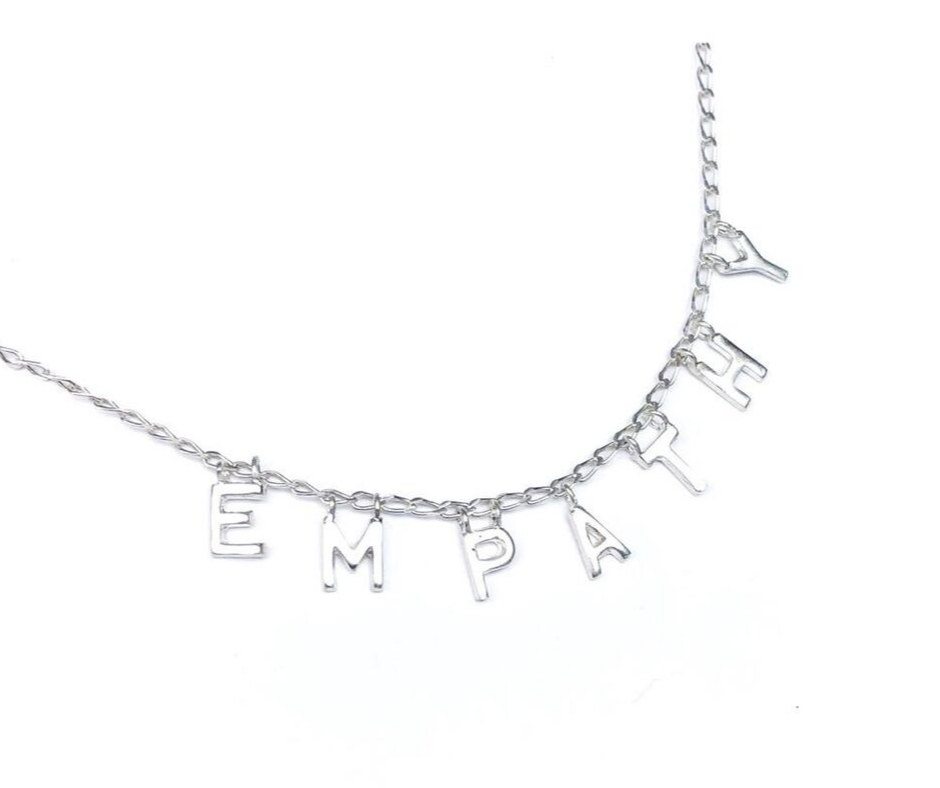 Empathy Necklace
$190.000,00 COP
Description
This piece was handmade in Medellín, Colombia.
Product Care
Keep the piece separated from other accessories to avoid scratching the surface. Avoid contact with perfumes, lotions, chemicals, cosmetics and water. Do not wear in the ocean, pool, rivers or shower. Do not wear during exercise.
Material Recycled Silver and Gold Plated Recycled Silver
Dimensions Cadena Ajustable 40cm
Descripción
Esta pieza está hecha en plata reciclada bañada en oro. Cada joya es hecha a mano en pequeñas cantidades.
Cuidado del producto
Mantén la pieza separada de otros accesorios para evitar rayar la superficie. Evita contacto con perfumes, lociones, químicos, cosméticos y agua. No usar en la playa, piscina, ríos o ducha. No usar para hacer ejercicio.
Material Plata Reciclada Bañada en Oro
Dimensiones 40cm Adjustable Chain