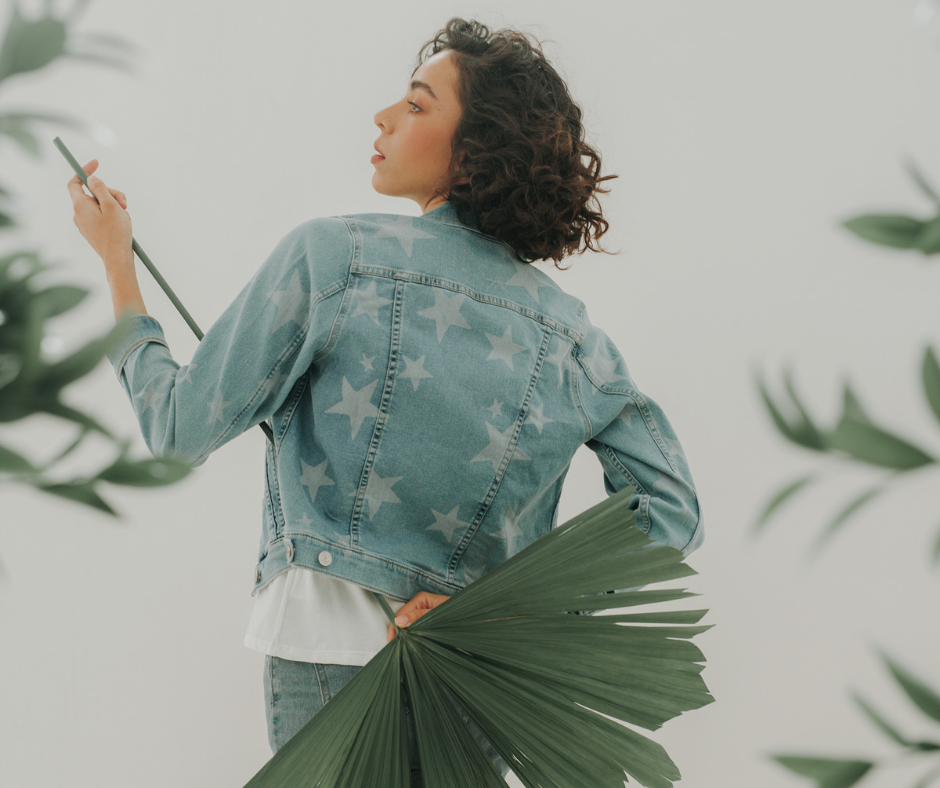 Stars Recycled Denim Jacket
$240.000,00 COP
Description
Our denim jackets are made with recycled cotton from textile process byproduct.

The wash lasts only 10 minutes and uses only two liters of water that are subsequently purified and recirculated. There is zero dumping of contaminated water.
The stars are made with laser. 
Size
Regular Fit Women
Descripción
Nuestras chaquetas de denim están hechas con algodón reciclado del subproducto de procesos textiles.
El lavado dura solo dura 10 minutos y usa dos solo litros que agua que posteriormente son purificados y recirculados. 
Hay cero vertimiento de agua contaminada.
Las estrellas fueron hechas con láser.
Talla
Regular Fit Women